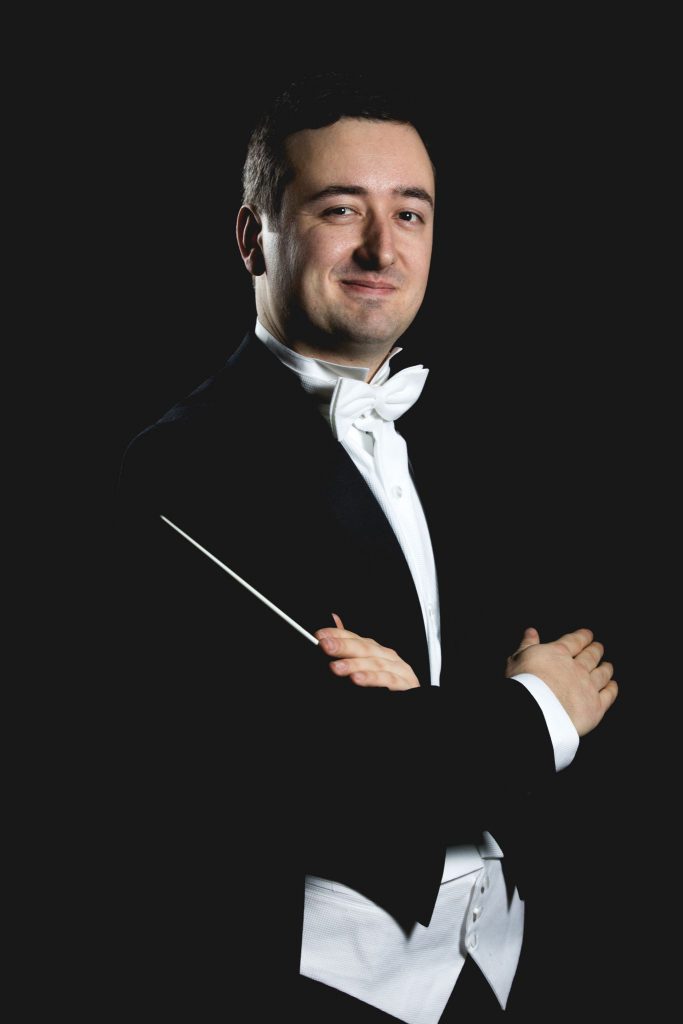 Rick Johannes Peperkamp born 08.09.1989 Maastricht, Netherlands.
Started playing the Trombone at the age of 8. He studied Trombone at the Folkwang Hochschule in Germany. During his study he also became a self-taught Composer and started composing for Brass Ensembles and at the same time he took some conducting lessons. After his Studies in Germany he moved to Switzerland and took private lessons with Daniel Schweizer (Conductor and Founder of the Zurich Symphony Orchestra) and studied Orchestra Conducting with Florian Ziemen at the Bern University of the Arts.
He took part in International Masterclasses with Lior Shambadal, Alim Shakh, Henrie Adams, and the Opera at Starnberg Masterclass with Prof. Georg Friedrich Sandmann, were he conducted Mozart's Le Nozze de Figaro.
Today he regularly plays with the Salzburg Philharmonic and the Russian Chamber Philharmonic and has shared the stage with international soloists like Edita Grubereva, Dmitry Hvorostovsky, Nikolaj Tokarev, Mischa Maisky, Anna Marie Kaufmann, Eva Lind, Cristian Lanza, Dmitry Berlinsky, Sergei Nakariakov, Ole-Edvard Antonsen, Allen Vizzutti, Nils Landgren, Otto Sauter, Radek Barborak, Frank Lloyd, Nerses Ohanyan,
Janoska Ensemble, German Hornsound & Chris Thompson.
He founded his own company ProBone Music in 2013 and as a Composer he has written several pieces for Concert Bands, Brass ensembles and Chamber Music, including a Trombone Concerto premiered by the Netherlands Symphony Orchestra. His Megalodon, The Knight of Koppigen, and Cleopatra for Concert Band have been premiered in Germany with great success.
As a conductor he gained early experiences with many High level Town bands in Switzerland and Germany but also conducted professional orchestras like the Baden-Baden Philharmonic, Berlin Sinfonietta, Bern Chamber Orchestra, The London Classical Soloists, Biel-Solothurn Symphony Orchestra, the Moravian Philharmonic Olomouc & the Military Band of Upper Austria. Now living in Munich he works as a Low Brass teacher in Musikforum Blutenburg and is the Chief Conductor of the University Orchestra of Passau, the Musical Director of the Symphonic Concert Band of Germering, Conductor of Musikverein St.Andreas Eching and is assistant to German Conductor Anton Zapf.
How it started…